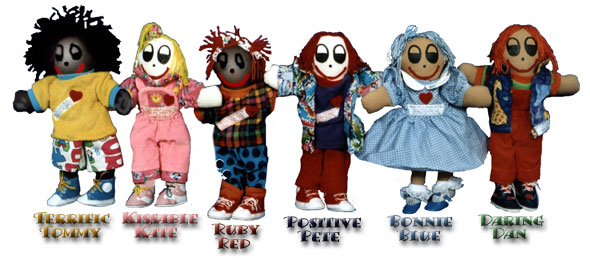 .
Iím Positively Awesome!
Brave and Caring too.
Iím a child of the World
Sharing Love in all I do.

I read along with MEE,
I SMILE along with you.
So come along and be
A MEE KID too!
To see details of each MEEFamily Cloth Doll, or to place your order, click the image above.
MEEFamily Enterprises
Christine Mary Walker
P.O. Box 6725
Malibu, CA 90264
christine@meefamily.com
Phone/Fax: 310.457.9660